Motor Traders Association of NSW is an Employers Association and registered training organisation dedicated to representing business owners and business principals in the NSW automotive industry. MTA NSW's aim is to help the motor industry by assisting members in the daily running of their businesses and lobbying governing bodies to ensure a long and viable automotive industry in NSW.
Disc Brakes Australia is an Australian owned, international manufacturer, designer and global marketer of after-market and OE disc brake rotors drums, rings, hats, nuts and brake pads. With over four decades of manufacturing experience and through research and development and is one of Australia's most awarded manufacturers.
SR Performance is a high-performance workshop that offers mechanical repairs, performance upgrades, dynos and tunes. Consultancy, repair and design for all cars, from muscle cars, American & Australian and classics to the brand new fleet and the daily drivers. Want great tech advice with a smile? Talk to Sharkey, Steve and the Team.
Prime Race Tyres
is the NSW Distributor for the Kumho Motorsport range of racing slicks, semi-slicks and rally tyres. Find your new Kumho's at the best price from the Team at Prime Race Tyres. Better yet check out the range at any of our days and/ or buy your tyres ahead of the track day and have them fitted on the day.
RaceAway Track Time provide driver development services, including on-track technique & car setup advice, is an authorised CAMS/AASA Observed Licence Test (OLT) Provider & has a stable of fully prepped race cars available for hire and best of all… they are available on our track days!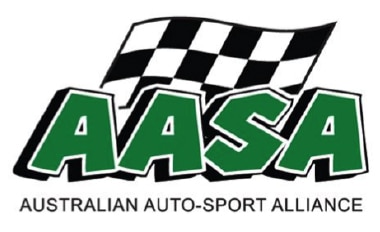 Australian Auto Sport Alliance AASA
  – To create, promote and maintain a professionally administered sport and industry environment ensuring the viability of the professional and recreational auto racing industry for the benefit and enjoyment of all the key stakeholders – the people who participate, the people who watch them participate and the people who provide the infrastructure to enable them to participate.
Euro Kustoms 
Euro Kustoms provides a range of performance upgrades for European cars, including engine and gearbox tuning, exhausts, braking, suspension and other performance hardware to get the most out of your car! Specialising in VW, Audi, BMW, Mercedes & Porsche but not limited to other makes. Check them out!
Motor Racing Australia
, or more commonly known as MRA was established in 2005 in order to provide an effect motor racing platform for what was known as Super Minis. Since it's original inception, MRA has evolved in to promoting full size single and two day events at Wakefield Park (Goulburn) and Sydney Motorsport Park (Eastern Creek). MRA, the home of grassroots motorsport in NSW.
Whiteline
  –  Want $20 off your first purchase?* When you spend $150 or more use our unique code WL2468 and save! Whiteline boasts a worldwide reputation as a leading manufacturer of replacement, enhancement and performance suspension components that deliver significant gains in vehicle balance, steering precision, grip levels and outright driving performance. #gripactivated  *limited time offer
Street Ignition Queens
  – [Street I.Q. / SiQ] is a supportive community for ladies who want to immerse themselves in nothing but positive automotive vibes and our main focus is supporting, educating and inspiring women from all walks of life, experience and skill, regardless of what vehicle or motorbike you own.